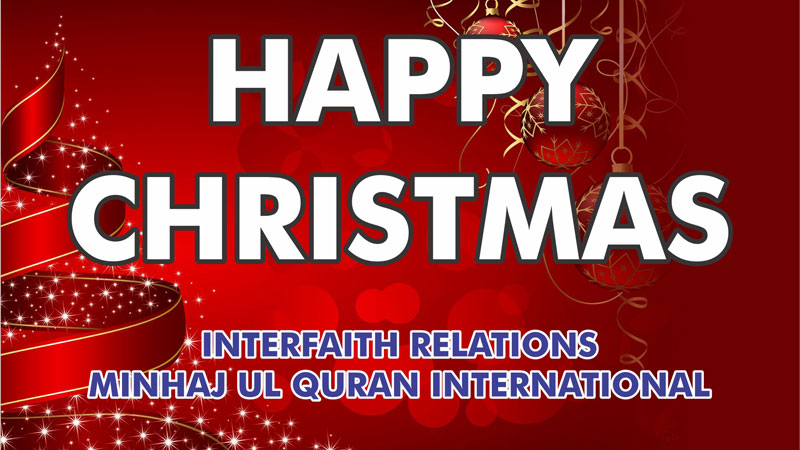 Sohail Ahmad Raza, Director Interfaith Relations, MQI, has congratulated the Christianity community around the world including Pakistan on the auspicious occasion of Christmas. He said that the message of Christmas is love, peace, respect for humanity and tolerance. He said that the spirit of this festival is to double down on efforts to promote harmony and tolerance.
Sohail Ahmad Raza said that Islam teaches its followers to treat others with love and respect. He said that if the teachings of the Holy Prophet (pbuh) and Jesus Christ are implemented, it will not only lead to eradication of hatred and violence but also establish sustainable peace in the world.
Director MQI Interfaith Relations said that religion has a key role to play in the establishment of socio-economic system, equality, peace and brotherhood. He said all the Prophets sent to the world by Allah Almighty carried with them the message of service to humanity and the fulfillment of their rights. He said if there is no respect for the rights of people, no religion will be able to influence the hearts. "Christmas is a festival of love and hope. Let us spread the message of the day," he added.